BSW apk,
HK/Taiwan/China/Malaysia/Singapore/Japanese/International
IPTV+VOD APK
Yearly Subscription
Warning:



Please don't use it in China mainland.

Otherwise, your user code or subscription will be closed and we won't be resposible for it.
APK Icon: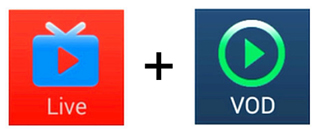 1. Support 1 year subscription.
2. Support 3-day free trial. Each device can try free test ONLY ONCE. Later, please buy the yearly subscription.
LiveTV Package Channels:
1. HK/Macao
2. Taiwan
3. China mainland
4. Malaysia/Singapore/Indonesia/Vietnam/India/Thailand
5. Japan
6. Chilren/Sports/News/Movies
7. International
8........
VOD Groups:
1. Latest
2. Cantonese TV
3. Japanese and Korean TV
4. Chinese TV
5. American TV
6. Cantonese Movies
7. Chinese Movies
8. American Movies
9. HK and Taiwan Show
10. Japanese and Korean Show
11. Documentary
12. Mainland Shows
Devices Supported:
1. Android IPTV box
2. Android mobile phone
3. Android tablet PC
4. Android smart TV
5. ……
1. Support Android 5.0 or higher version.
2. Plug & Play. No need dish antenna. Workable at anywhere and anytime in the world as long as there is internet.
3. Live TV channel resolution: 720p-1080p
4. New channels are updated online automatically.
5. Channel switch time: 3-5 sec
6. Internet speed/bandwidth required:
SD channel: ≥ 2Mbit,
HD channel: ≥ 4Mbit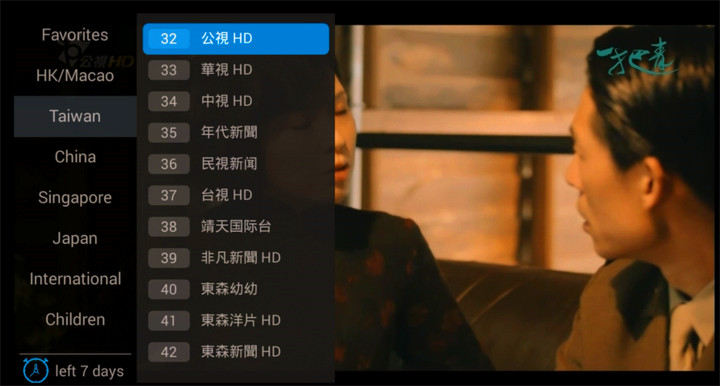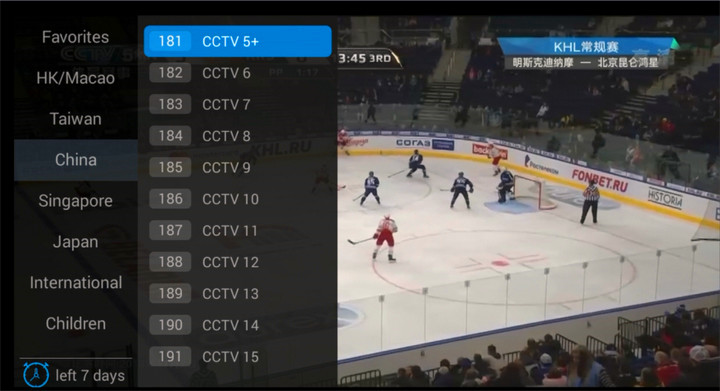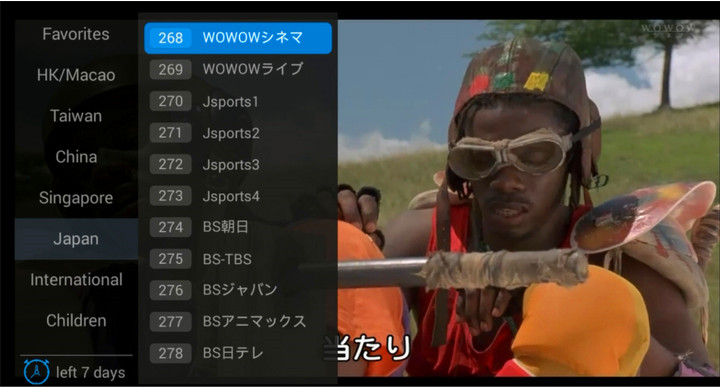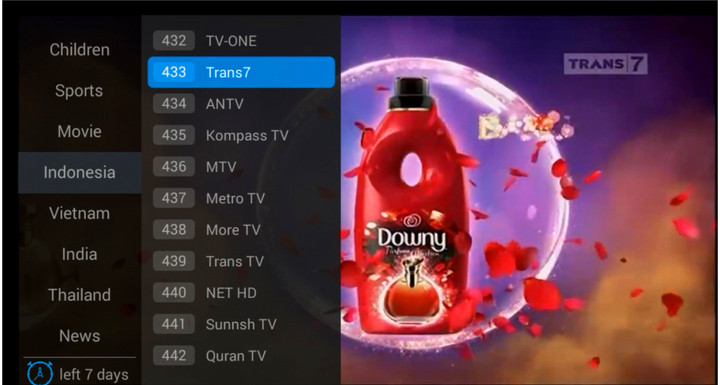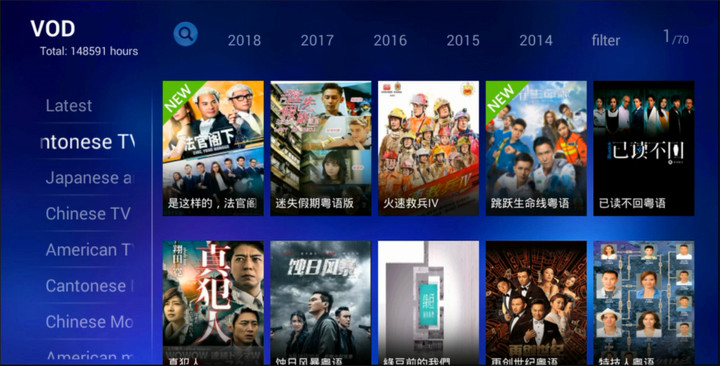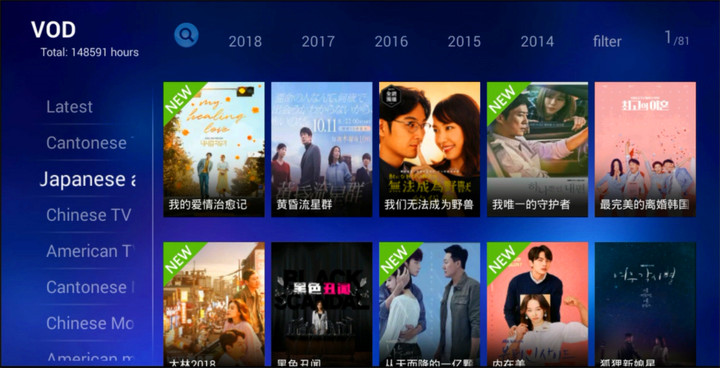 User Guide:


1. Please download the "*.zip" file on the following link:
2. Please unzip the file to 2 "*.akp" files on PC.
3. Copy the 2 "*.APK" files to your USB disk or your device.
4. Install the 2 APKs by "AppInstaller" or "File Manager" on your device.
5. Run the "Live" or "VOD" apk and activate your subscription by your user account (Authorization code). You can activate any one of the 2 apks. Once any one is activated, the both all work.

Activating in Live apk: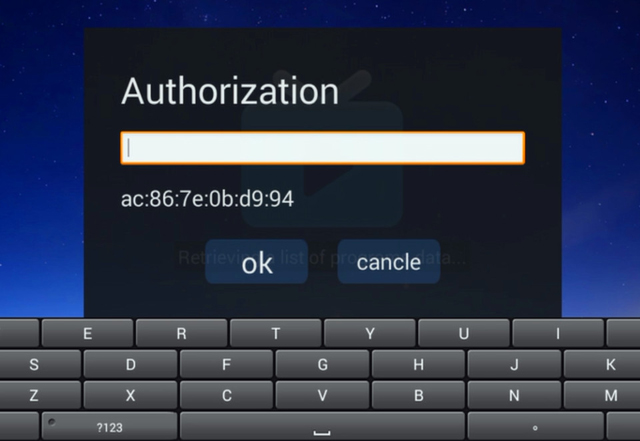 Activating in VOD apk: